Status:  Frame Complete!
I went over to my wonderful father's workshop to start building this new headboard of ours.  He helped me to make it and also made me partially work on it too.  Something about ownership...hmph.  I am no good with wood, and I never will be.  But I am good at making smart ass remarks to annoy the crap out of him, pushing him to the the edge several times.  You can only imagine what I was like as a teenager!  At least my
mom
was laughing!
Here are some pics of the progress:
Me giving Dad the thumbs up to officially start the process.  And to make myself look like a complete dork.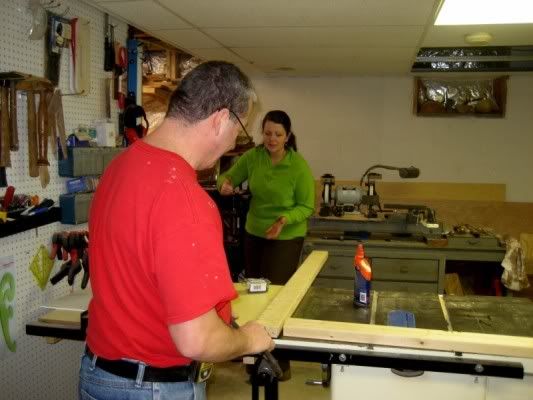 You can see what my smart ass remarking was doing to him!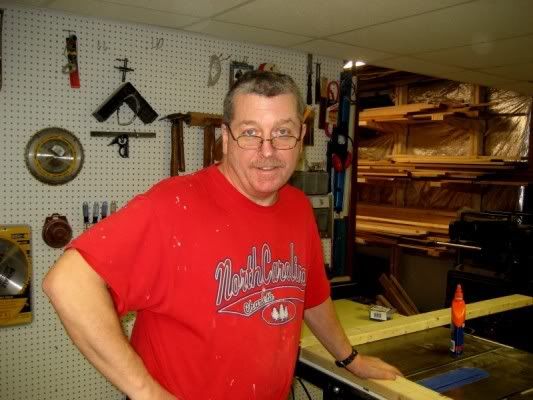 Yes, we need glue...lots of it.
Me + Power Drill = Never a Good Thing
Mom couldn't stop taking pictures of him!  She must love him or something....Or maybe I got my smart assing from her.  I don't know.
Building the inside around the cushions
Putting on the plywood backer
The finished frame - woohoo!
Now it's my turn to take it home and upholster it.  Thanks, Dad for all your help.  Have fun in Vegas!  You'll need the vacation after the afternoon with me. I know this.